Get Extreme Savings On Innovia Carpets
During our Extreme Savings Flooring Sale buy one square foot of select Innovia® carpets and get one square foot FREE*. Plus, get extreme savings on waterproof luxury vinyl, classic hardwood, tile and carpet. Qualified customers can also take advantage of special financing** offers. Available 4/11/19 through 5/19/19.
SHOP THE EXTREME SAVINGS FLOORING SALE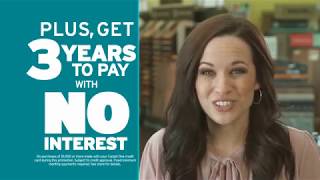 Unboring Flooring Sale
Looking for flooring? Don't settle for home center boring. Get to Carpet One for the Unboring Flooring Sale! Hardwood in hundreds of styles, up to 40% off. Natural stone, ceramic, porcelain and glass, up to 40% off. Thousands of designer carpets, up to 50% off. Don't settle for home center boring. Get to the Unboring Flooring Sale at Carpet One!
Carpet One Floor & Home Locations
/carpetone/api/locations/GetStoresToDisplayForMultilocationMap?siteRootId=c11623cc-9507-4d33-b87f-3f8863bcc0f4&dataSourceItemID=d94c33e6-6d6f-4cbf-8916-2b4886bc0141
Local Flooring Store
Carpet One Floor & Home of Northwest Arkansas has been in business for 30 years, and is owned by Gary and Tracy Brown. Our showroom features premium quality brands you know and trust. Each flooring product we carry will bring years of enjoyment and beauty to your home while accentuating your decor in a way that uniquely reflects your tastes and style. Whether it's a small room remodeling project or a complete renovation, you'll discover great new looks and versatile flooring choices in a wide range of colors, patterns and sizes. With the largest selection of beautiful, stylish carpet on sale, plus brand-name hardwood flooring, laminate, vinyl and tile, you'll find everything you need to make your home look its best - all at great low prices.
The Carpet One Difference.